Posted by: Coyotee Mar 13 2007, 07:17 PM
Hellsing Ultimate OVA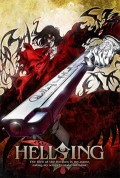 Se pare ca azi, marti 13, vine cu un nou proiect, si anume Hellsing Ultimate OVA.

Speram ca o sa va placa. Ce vreti mai mult decat vampiri, sange, actiune, vampiri, etc.

http://diclonius.ro-anime.net

Posted by: Rezo The Red Priest Mar 13 2007, 10:42 PM
Moah
se cuvine sa va felicit. V-ati adaugat listei grupurilor de la care iau OVA-ul (il iau de la toti ca sa fiu sigur ca nu pierd nimic). To a very nice first ep, unei continuari rapide si poate unui ep 3 printre primii
Posted by: diclonius4120 Mar 13 2007, 11:37 PM
Continuarea rapidă o rezolvăm, pentru ep. 3 trebuie să aşteptăm un fansub decent Ón engleză.

Posted by: diclonius4120 Mar 14 2007, 08:00 PM
Be happy, Rezo.


http://tracker.anime-club.ro/torrents/%5BDiclonius%5D_Hellsing_OVA2_%5B81CF4C86%5D.torrent

Posted by: NoOne Mar 14 2007, 11:17 PM
Ma bag si eu ca musca in lapte cu o intrebare pentru cunoscatori.

Pe anidb.info se precizeza la unele dintre versiuni ca ar fi uncut. De curiozitate doar (daca a vizionat cineva o versiune uncut si una normala) ce anume lipseste sau mai bine zis cat lipseste din versiunea netaiata?



Posted by: diclonius4120 Aug 27 2007, 09:42 PM
Blood, gore and stupid "comic" moments.

http://diclonius.ro-anime.net/

Posted by: yaba Dec 16 2008, 09:36 AM
Merci. Super tare. Cand apar 4 si 5?